Advertisement

2017 Nobel Prize in Chemistry.
Cryo-electron microscopy innovators Jacques Dubochet, Joachim Frank, and Richard Henderson honored for developing this technique, which enables unprecedented views of important biomolecules.
Advertisement
High-Throughput Screening Kits
Bench chemists can rapidly run 24 unique microscale reactions in parallel with tailored conditions to ensure the best possible chance of success.
Want full access to

C&EN?
For almost 140 years, we have been improving people's lives through the transforming power of chemistry.
Advertisement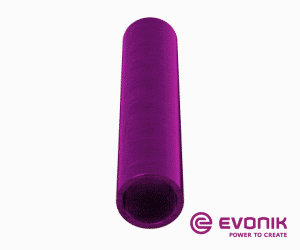 BIG DATA
Digitalization comes to the materials industry.
Companies like BASF and Dow are starting to bring techniques, such as machine learning and quantum computing, to bear on vast troves of research data to increase innovation in the lab and significantly reduce the time and cost of commercializing new products.


Read More

SPEAKING OF CHEMISTRY
Your fleece may not be so green after all.
I bet you never thought your fleece was hurting the environment. Turns out microplastic lint from fleece and other garb made from synthetic fibers could be the biggest problem you haven't heard of.


Read More